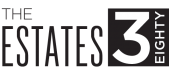 Your Review
Submit a Review

Resident Reviews
|Recommended: YesNice people in office — It was pleasant, but the pool is really plain. noise above me was awful.
|Recommended: YesNice place to live — The whole community is awesome
|Recommended: YesLovely Layout — I enjoy the layout of the complex and the office staff.
|Recommended: Yes
Ok — In general quite but this depends on individuals neighbor
We appreciate your feedback Cecily Charles. We do try to always provide a peaceful atmosphere. If you have any concerns about our community, we would love to hear from you. Please stop by the office. We value you as a resident and appreciate you living with us. Thank you from The Estates 3Eighty Team!
|Recommended: NoEstates 380 — Everything was great experience except for the two annoying things dealing with the apartment. The walls and floors are extremely thin. I was able to hear every foot step along with conversations. Also the ac unit is obnoxiously loud. Other than that the apartment and staff was great.
|Recommended: YesLove it — peaceful quiet very luxury best living ever
|Recommended: YesReview — One of the best apartments I've stayed at
|Recommended: Yes
The cleanliness of the buildings, elevators, and stairs can be cleaned better — It is decent.
Thank you for taking the time to write this review! We do appreciate your feedback. Please let us know how we can continuously improve by contacting us directly. Best Wishes, The Estates 3Eighty Management Team
|Recommended: YesOverall, pretty well maintained building complex and apartment home — There's still the issue of the hole punched through the bathroom door because of an ill advised placement of a door stopper that still needs to be fixed, repaired or complete replace the of the door I'd much rather, if possible
|Recommended: Yes
I love living here — .
Thank you for rating our community Alyssa! -The Estates 3Eighty Management Team
|Recommended: YesReview — Great
|Recommended: Yes3 months in at The Estates 3Eighty — Nice and generally better than the average apartment complex. Modern building. However, I find it surprising that for modern building, the following were not thought of 1. A coat closet is not provided 2. A washer dryer is not provided.
|Recommended: Yes
Great Place To Live — I have been here since 2016,and have had very few problems. Those that I have had were do to residents and not management, management has always been great at helping out to solve any problems.
Cherish, Thank you for the rating. We are glad that you appreciate our staff and that you have been here for a long time with us. We value you as a long time resident and let us know if any feedback on our apartment homes. Best regards, The Estates 3Eighty Management Team
|Recommended: YesWould I recommend or what would I say about The Estates 3eighty — An accessible apartment complex that is peaceful. Very accessible to where you need to go. All your concerns or questions will be met by the customer-oriented staff.