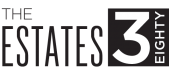 Your Review
Submit a Review

Resident Reviews
|Recommended: Yes
Estates 3Eighty is spacious, clean, and peaceful. — Buildings are well lit with elevator access. Apartments are spacious and well designed. Terrific amenities. Pet and family friendly. Staff are friendly and helpful. Great up and coming location, reasonable rent. Myself and my children are very happy thus far.
Samantha, Thank you so much for taking the time to write this wonderful review! We are so grateful to hear that you are enjoying the community and the Amenities with your family! If there's anything we can do for you please contact us! Have a wonderful day! The Estates 3Eighty Management Team
|Recommended: YesThe complex is okay — It's okay, the complex is somewhat clean if you avoid the dumpster areas and the staff are very professional
|Recommended: YesVery nice — I am very nice, is god complex
|Recommended: YesNice property — I like the area, spacious and open floor plan. Wish there was outdoor storage.
|Recommended: YesComfortable living — The apartments are nice with modern utilities. Friendly neighbors and lots of space to walk your pet.
|Recommended: YesGreat place to live — Friendly staff, nice residents and a beautiful community. I love it here
|Recommended: YesGreat place to stay temporarily — The wall are just to thin i can hear my neighbors while working and even at night time when I'm trying to sleep I hear the banging in walls moving tables and whatever else. But other than that I love it here
|Recommended: Yes
Move In — Paige was very helpful from touring to move in. Process was less than 1 week.
Thank you, Keila, for taking the time to post your review. We're happy to hear that you are pleased with the staff here. Here, at The Estates 3Eighty, we aim to employ happy and helpful office staff. If you would like to leave more feedback, we would be delighted to hear from you. Please call or email us at your convenience! Warm wishes, The Estates 3Eighty Management Team
|Recommended: Yes
Clean,classy, quiet — property is well kept the units are very comfortable and classy looking. The prices are very reasonable i feel like we are truly getting our moneys worth.
Thank you for taking the time to leave us such kind words.
|Recommended: Yes
I think it is great — It is very nice so far. I have met great neighbors and there is plenty of space for my kids to play. Staff has been awesome and very courteous.
Thanks for your time, Douglas. It is good to know that you enjoy being part of our community. Thanks again for all of your time, The Estates 3Eighty Management Team.
|Recommended: Yes
Nice staff — Quiet and peaceful
Cheyenne, we are excited to hear you are loving your home! Let us know how we can help!
|Recommended: Yes
Very nice apartment and I have not had a problem with themlem — They keep the apartments up very well. My only problem is smelling smoke. My downstairs neighbor harasses me for walking across the floor and then beats on my ceiling and I'm just trying to cook a meal. If you have good neighbors it's lovely.
We appreciate your review, Sandra. Thank you for noticing how hard we work to maintain a beautiful community. I'm sorry to hear about the troubles you've described above. We would love to hear more about this. Please drop by our office to help you further. Thank you again, The Estates 3 Eighty Team!
|Recommended: Yes
Incredible — Staff has been so helpful, friendly, and patient. Apartment is so quiet, we do not even feel like we have neighbors. We are enjoying the view of the dog park and the nice high ceilings make our home so spacious.
Allison, we appreciate and welcome your feedback. We are pleased to hear that you wanted to make a positive statement regarding a few of our amenities! Our team works extremely hard to give you a positive and peaceful experience. If you have any other comments, please call us at 9402204946! -The Estates 3Eighty Management Team.
|Recommended: Yes
It's nice spacious and comfortable — Yes
Thank you for your feedback, Micheal. Please let us know if there is anything we can do to improve your home. The Estates 3Eighty Management Team