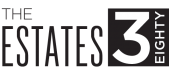 Your Review
Submit a Review

Resident Reviews
|Recommended: YesIt really nice and i love the manager and i love my neighbors — i would tell them its an awesome community and i love it and i would live there again
|Recommended: YesIt's a good property — It's a good place but the buildings need to be cleaned more frequently
|Recommended: YesNice Apartment Complex in Little Elm — I've lived here for three years and have had a decent experience overall. My wife and I just recently married and will be living here for another year until we move to Utah. The complex overall is new, the grounds are well kept and parking has always been easy. The actual units have nice laminate flooring, tall ceilings and all of the appliances, fixtures and AC work perfectly. The mail room and front clubhouse are also very nice. Maintenance staff easily earns a 10 10. They are timely, kind, work hard and respect the unit when they enter and exit. Nothing is perfect and running a large apartment complex is never easy. That being said, there have been a few challenges while living here. For three years, the apartment was quiet until loud neighbors moved in below. There have been some issues with packages lost or stolen, but that seems to be somewhat normal these day unfortunately. There were some severe miscommunications with the front office staff regarding a lease renewal that they mistakenly never provided us, but we did sort it out. The first three years were excellent with the front office staff, but recently we have not had the same great experience. Again, as mentioned, we understand that nobody is perfect, mistakes do happen and running an apartment complex is difficult, but we did sadly have some issues with the front office recently. Outside of that, the complex is decently safe. The front gates frequently are not closed or become damaged and remain open for lengthy periods of time. There have been the occasional domestic situations and even a fight in the hallway that required Little Elm PD to respond, but again, overall the complex feels safe all things considered. A few poor residents nearby, but again, that's normal at any complex. I would give the Estates 3 Eighty an overall rating of 7-8 10 or a B- Not perfect, but certainly better than the previous complex I lived at in Dallas and overall a good value for the rent paid.
|Recommended: Yes
Too much noise, but they are trying to deal with it. — Ok
Thank you for taking the time to rate our community Belkis. If you would like to share what we can do to improve your rating of our community, please do not hesitate to reach out by phone or email. -The Estates 3Eighty Management Team
|Recommended: YesAn amazing, comfortable, and peaceful complex — Thank you for a great 22 months of very fine luxury living. I thoroughly enjoyed living here - the leasing staff, maintenance staff and residents were pleasant people I will certainly miss living hear as I transition to California.
|Recommended: YesThe property was real good but neighbors are worse — Living is good apartment it self is good built in quality but earlier property manager Kelvin Reese i guess was his name was worse manager I've ever met he was so rude, and after him i would say neighbors are worse. other than that management and staff members are really kind helpful and I enjoyed living here.
|Recommended: Yes
Great place for family and pets — We have lived here since April 2020. We've been very pleased with the neighbors and staff. The only thing that would make our stay perfect is if we received a discount for not being able to utilize amenities due to COVID. We moved in here for the amenities that we are now not able to use as we work during the day and the amenities are closed by the time I get home.
Thank you for taking time to post this review. We appreciate your feedback and are so pleased to hear about your 5-star living experience with us. We appreciate your patience and cooperation during this pandemic. We invite you to call us with comments and concerns. We care about our residents and aim to address issues as they are brought to our attention. We value you as a part of our community. Warmest Regards, The Estates 3Eighty
|Recommended: Yes
Heidi — Heidi is the best She is always willing to go above and beyond
Thanks for your feedback, Dawn. It is always great when our residents take their time to talk so highly about our staff and we look forward to it. Thanks again for your time, The Estates 3Eighty Management Team.
|Recommended: YesFriendliness of the staff — Its one of the best properties i have lived at.
|Recommended: Yes
Beautiful and Quiet — We love living here. The property is beautiful. The apartment itself is beautiful and spacious. Our favorite feature is the hardwood floors and jacuzzi tub. The front office staff is helpful and maintenance is quick to respond to orders. It's been an awesome experience thus far.
Martial, thank you for your kind words. We are absolutely delighted to hear that you have had a positive experience here with us! Especially with our staff! We make it our mission to always create a stress-free, feel at home environment for all our residents. Warm Regards, The Management Team at The Estates 3Eighty
|Recommended: Yes
I love it — I highly recommend
Thank you so much for your rating of us. -The Estates 3Eighty Management Team.
|Recommended: Yes
Few issues but overall great — I like living here. It feels like a home, and staff has been nothing but kind. The only issues I have had are a roach problem that hasn't been fixed and poor A C.
Thank you for your kind words. We are delighted to hear that you have had a positive experience here with us! We encourage you to stop by the office or contact us via phone or email about any other comments or concerns you have! We make it our mission to always create a stress-free, "feel at home" environment for all our residents. Warm Regards, The Management Team at The Estates 3Eighty
|Recommended: Yes
Very clean and luxury — Very clean and nice apartments Bath tub comes with jets 😍 and neighbors are very nice Amazing community
Cody! Thank you for wonderful review. We're glad to hear that you like the amenities of your home! We'll continue to keep this place in great condition, and contribute to the great atmosphere you've experienced living here. If you have any suggestions or would like to tell us more, feel free to reach out to us at (940) 365-7520. Have a great day! -The Estates 3Eighty management team
|Recommended: Yes
AMAZING PLACE TO LIVE Beautiful, clean, friendly community — This community is by far the nicest apartment I've ever had for the cost of living. There could be a few more amenities. However, the amenities that they do have are always very clean and I've enjoyed their state of the art gym equipment and salt water pool I myself don't have a dog, but the Paw Park makes me want one It is so adorable and the kids love going to pet the cute dogs Residents are very friendly as well as the staff. I've been here since February and the staff comes up with fun ways to bring the community together. For example there was a big family concert night planned in the courtyard for the 4th that had to be cancelled due to COVID-19 and the staff worked very hard personally delivering the families who RSVP'ed their meals that had been promised
Thank you for your review, Andrea. We are pleased you have enjoyed living with us. We do our best to create a welcoming atmosphere and hope to get back to holding community events in the near future. We appreciate all the feedback we receive. Best regards, The Estates 3Eighty Management Team