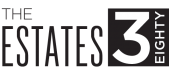 Your Review
Submit a Review

Resident Reviews
|

Recommended: Yes
Thank you for taking time to post this review. We invite you to call us to discuss your concerns further. We care about our residents and aim to address all issues as they are brought to our attention. We value your feedback. Warmest Regards, The Estates 3Eighty
|Recommended: Yes
So far o love living here it's the best — I would tell them that this is the best place to start if u want to live in something that looks like luxury but yet affordable and a nice,friendly, and peaceful environment
"Thank you for your kind words, Rodneishia Pearl! We're happy you are so pleased with our wonderful community! We value you as a resident, and appreciate your feedback. If you have any other comments, please call us at (940) 365-7520 Thank you for living with us at The Estates 3Eighty! "
|Recommended: Yes
Good — spacious
Thank you for taking time to post this review. We are so pleased to bring you a positive living experience and greatly appreciate your feedback. Warmest Regards, The Estates 3Eighty
|Recommended: Yes
Best Community To Live In — It's always quiet at night and the staff are amazing. I have lived here for 2 and half years with no problems.
Thank you for your feedback, William. We are happy to hear you have had a great experience living at our community for the past couple of years. Please let us know if we can do anything to improve your home. The Estates 3Eighty Management Team
|Recommended: YesA Wonderful Place To Call Home — It has been amazing, thus far We've met many of our neighbors who are warm, welcoming, and very pleasant. The staff is very attentive, understanding, and exhibits professionalism at all times. The community is safe, quiet, and always clean. It's a very cozy place - the units offer so much space and natural lighting... this is truly home
|Recommended: YesProperty is in great condition with great people surrounding. — Peaceful and quiet.
|Recommended: Yes
Recommend — Chris has made my experience amazing am happy and very comfortable in my new home
Alejandra, Thank you so much for the review. We are so glad that our staff has given you the best experience with the move-in process and was able to answer any questions that you may have. Our team works so hard to make sure our residents and future residents have the best experience and that their needs are being met. Warm regards, The Estates 3Eighty Management Team
|Recommended: YesThe property is great ...only bad site about it 1st floor gets all the running and jumping noise from 2nd floor. — Other than the noise from upstairs neighbor.... it's GREAT
|Recommended: Yes
Beautiful — Very comfortable, new, and beautiful
Jenny, thank you for your review! We are happy to hear that you found our community comfortable and beautiful. We will do our best so we will continue to be so for as long as you make us your home! - The Estates 3Eighty Management Team.
|Recommended: YesI made a good choice in 2017 to move here — I would advise a friend of mine that I felt Estate 380 was a good place to make a home. I moved in in 2017 and have been unhappy with that decision. One very important aspect to partment living to me is the noise level. Until recently it has been great. There has been a bit more noise this year 2020 however I still am glad to say I live at the Estates 3Eighty. Teresa
|Recommended: YesIts the best apartment residence that I have ever lived at — It is quiet. My neighbors are very friendly. The leasing staff and maintenance crew are all very nice, helpful, understand, and efficient at their jobs. The community events are awesome And the amenities are very nice, too The apartment floorplan s are definitely worth the price as you will get more for the value. And the best part, the community is gated and the gates work ALL the time
|Recommended: YesA community with great service. — I love it, except for the traffic at 380 and my upper neighbor making noise late at night. The other neighbors in the same level are good. Maintenance service is great, and fast There are activities for the community frequently. Office staff also is so kind and friendly ALWAYS, no matter who. There is at least one reserved covered parking for every apartment. One thing I would like is that they also could keep clean stairs and hallways.
|Recommended: YesBeautiful — One of the easiest application processes as well as move in experiences I've ever been through hands down. The staff is very accommodating and extremely professional.The grounds are beautiful and very well taken care of. My apartment is gorgeous. I've been here 2 years now and I couldn't be happier
|Recommended: YesFamily and Animal Friendly Community — My son and I have lived here for 2 1 2 years. Neighbors are friendly. We love going to the pool and meeting other families. There are a lot of fun community activities. Maintenance requests are quickly responded to and solved withing 1 - 2 days.
|Recommended: YesTransfer — I would say that the property is nice but to transfer to another unit is very difficult because of the charges that comes along with it which can be costly but overall i enjoy living here and the office staff is great and very helpful and professional.