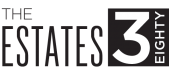 Your Review
Submit a Review

Resident Reviews
|

Recommended: No
Patrina! Thank you for taking the time to leave a review! If you have any suggestions on how we may be able to assist with the traffic situation, please give our office a call at (940) 294-8152. We would love to discuss the matter! We will be looking into it otherwise as well. Have a good evening! -The Estates 3Eighty Management Team
|Recommended: Yes
Estates 3 eighty — It's pretty much decent, I don't like the pet owners who don't clean up their mess. The elevator was pretty much broken in our building. The apartment itself is ok sized and everything seemed updated. The staff was pretty much great and I loved how often they had events. The price I'm not so certain it was worth what we paid.
Pamela, Thank you for the review. We are glad that you had a positve interaction with our staff. Our goal is to make the grounds at our apartment stay clean free of dog poop and to provide excellent customer service to our residents and future residents. Warm wishes, The Estates 3Eighty Management Team
|Recommended: Yes
Good value apt — The place is well kept
Thank you for your review, Nicholas. We are happy you have enjoyed our community. We do our best to keep our grounds welcoming. We appreciate the feedback. Best regards, The Estates 3Eighty Management Team
|Recommended: YesReview Calvin Reese — My friends and I were on a tight crunch trying to find someone to stay and were running out of options. Calvin greeted us as soon as we walked and knew exactly what we wanted. He gave us a tour and by the end we were signing a lease. He was great and helped us in anyway we needed. Overall the staff was nice and welcoming, but Calvin made us feel right at home and gave us one less thing to stress about.
|Recommended: YesTotally Awesome — I just want to say thank God for Calvin Reese my apartment is like a dream come true but I know I'm blessed I had called day in and day out looking for an apartment and I reached Calvin one day calling and checking and he made it possible for me regarding my income to move in ratio thank you Calvin God bless you.... went in to pick up my keys and the whole staff was very nice the blessing
|Recommended: YesReview of Stacy B — Hello a few weeks ago I had a tour with Stacy. What a dynamo Stacy was extremely professional, caring, fun and really made me feel at home immediately...I wanted to move in right away I have had moving issues so, sadly I have to discontinue plans for moving for awhile. Overall...outstanding customer service
|Recommended: YesLove my apt. — I just wanted to say how thankful an in love i am in with apt. I have been here for about 5 months now an just love my apt more an more very day. Beside the dumb neighbor under me everything is perfect. I have recommended these apts an will continue recommending. Thank you for everything.
|Recommended: YesHappy to live here — I have lived in my apartment for nearly one year and I have no complaints. The apartments have nice features granite counter tops, stainless steel appliances, tall ceilings, etc. The grounds are well-kept and well-lit. It's a great place for dog owners there is a dog park and a washing station within the complex. Last and definitely not least-- the staff is terrific I have had only professional and courteous interactions with the staff. When I have an issue light bulb out, toilet, etc. my service tickets are addressed and completed very quickly. I feel safe and very happy to live here.
|Recommended: YesAmazing — Living in these apartments is amazing. The apartment very spacey, the applicances are up to date, and the community is perfect. This whole experience was made 10 times better with my agent Cathy. She knows me by my name, always have a smile, and always greet me with positivity. She has made this moving experience wonderful I couldn't have asked for a better agent to work with.
|Recommended: YesFeels like home every time I walk in the door . — The front office does a great job, and I love the feeling of peace when I enter the gate..keep up the great job guys.
|Recommended: YesMrs. — I selected this property after search for several weeks as my new home and not having leaved in an apartment for many mamy years based not only on the location and amenities but primarily on the outstanding customer service provided by Zac and Monique. They both wenr out of their way to ensure all my questions were answered, had the best location for myself, and were extremly patient with me through the leasing process. Very impressed with their level of service to their residents.
|Recommended: YesGreat Apartments — I moved into the Estates 3Eighty in December of 2016 which makes for 1 year at the time of this review and these are easily the nicest apartments I've lived in. Real granite counter tops, laminate hardwood floors they look nice for being laminate , big shower-bathtub combo with a great shower head, flat electric stove top, 10 foot ceilings at least on the 3rd floor , good size patios, and elevators in every building. The office staff is super friendly and management communicates very well regarding upcoming property events, and maintenance notices apartment unit, elevates, vehicle entry gates, etc via email. My unit is far back enough away from 380 to where I don't get any road noise. If you end up looking at a unit closer to 380 make sure to evaluate the road noise. Another possible negative is the the bathroom vent fan is LOUD. And I mean LOUD. It's not on a separate switch from the lights, which is annoying, but it's easily unpluggable, which I ending up doing. Another
|Recommended: YesExcellence — The Associate Monique is a true Professional. She has a beautiful personality, very knowledgeable, helpful and courteous. The moment we walked in we were greeted by Monique. At that moment we were very happy to not only to work with her but also to be a part of the the The Estates 3Eighty Family. Awesome Person.
|Recommended: YesAwesome Place — The associates at The Estates 3Eighty are very professional, helpful and extremely caring. Friendly and warm environment. We were very pleased with our whole experience. Our Apartment is beautiful, well maintained. Love it Love it.
|Recommended: YesGreat Amenties — Living at the estates is a place we are proud to call home. The new manager Deann has done an excellent job trying to make this place a safe, fun , casual living experience for all residents to enjoy. We love the dog park and the staff cares about all the needs of the residents. Thank you to Cathy and Deann.
The views and opinions expressed herein are solely those of the original authors and other contributors. These views do not reflect the views of "The Estates 3Eighty", its owners, managers, agents, employees or content providers. No representation or warranty, express or implied, is made or given by "The Estates 3Eighty", its owners, managers, agents, employees or content providers regarding safety, accuracy, completeness or suitability of the information or material expressed herein for any particular purpose